FADE GRAY AWAY
Quick Overview
Judy Singer is proud to offer an all-natural, revolutionary new capsule to promote healthier, thicker and less gray hair.
Fade Gray Away contains the enzyme Catalase, the absence of which is thought to start the chain reaction leading to gray hair. Hydrogen peroxide, which is produced naturally in the human body, interferes with Melanin, the pigment that colors our hair and skin. The body also produces the enzyme Catalase, which breaks down hydrogen peroxide into water and oxygen. Or at least it does for a while. As we age, Catalase production diminishes, leaving nothing to transform the hydrogen peroxide into chemicals the body can release. So, as hydrogen peroxide builds up, we go gray then eventually white. Adding catalase back into our diet may help to stop or reverse this process. Fade Gray Away combines Catalase with other nutrients recognized for their benefits in promoting healthier, thicker hair.
Product Description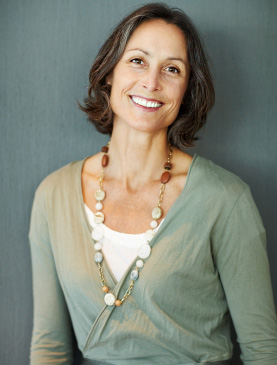 Effective Gray Hair Treatment – Say Goodbye to Gray Hair Forever!
Fade Gray Away is an all-natural, revolutionary new capsule to promote healthier, thicker and less gray hair.
What makes this product even more interesting and exciting?
Our gray hair treatment is in a capsule form. You can now forget about applying color or chemicals. Fade Gray Away saves you the time and effort, unlike other hair gray treatments. Just 2 capsules a day and you're on your way to getting back your natural color plus healthier and more vibrant hair.
Do you want to get rid of your gray hair?
Have you tried a gray hair treatment and found that it wasn't effective at all?
Is your hair line receding or getting thinner?
Have you tried almost every thinning hair treatment in the market?
Are you losing hope and growing more and more embarrassed?
If you've said yes to any of my questions, then today is your lucky day!
I'm Judy Singer and I'm an advocate of revolutionizing: total body personal image in a natural way.
Now we have a gray hair treatment that will help you say goodbye to that gray hair in no time – using only natural ingredients.
For two decades, we have been sharing our all-natural health and personal image products to customers around the country. We want you to be one of them, because really who wants gray or thinning hair?
Our exclusive gray hair treatment will remove all those unwanted grey strands without any side effects that other chemical-based treatments can contain.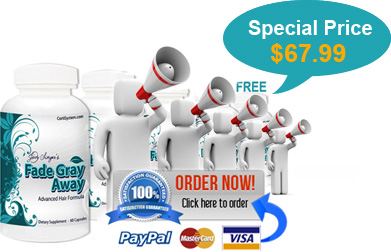 So if you want to have younger-looking hair and find self-confidence once again, then Fade Gray Away is perfect for you.
Gray Hair Treatment
Catalase is an enzyme that keeps our hair color looking natural and young. The sad truth is it decreases, as we get older. That's where the appearance of gray hair starts and eventually, you end up having white hair.
Well, not anymore. With our gray hair treatment, Catalase is brought back to the body and works with other nutrients to prevent visible signs of age on your hair. The production of Catalase is revived and your hair follicle is back to producing your natural hair color
Slows Down Hair Fall
It speeds hair growth and slows down hair fall. Is your hairline receding or getting thinner? You don't have to worry about going bald because Fade Gray Away gray hair treatment also helps to solve that problem for you. No need to fuss about messy thinning hair treatments.
All you need to do is take our natural treatment, and begin to watch new hair growth for an average of 60-90 days.
Your Hair Follicles Will Love It
It strengthens hair follicles. Weak hair follicles can lead to easy breakage and hair fall. This is a sign that your hair is pretty much unhealthy and lacking in Catalase. Fade Away Gray contains herbal ingredients that aid in keeping your hair stronger and looking healthier.
A Natural Approach to Hair Care
It's simple. Harsh hair dyes and chemical processes with ammonia can be costly and time consuming. A daily capsule of Fade Gray Away and you are on way to that grey hair disappearing.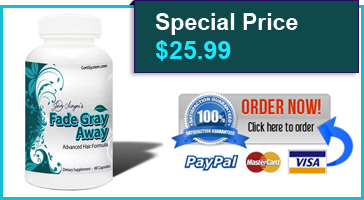 Fade Away Gray takes care of your scalp. You have to keep in mind that your scalp affects how your hair grows. Not only does it care for your hair but also our treatment nourishes and cleanses your scalp so you can grow beautiful and healthier hair strands.
It's natural. Other gray hair and thinning hair treatments pose potential side effects. Actually, some can give you more headaches than results. So forget about side effects from chemicals contained in other hair treatments. Ours is made from all natural ingredients not harsh chemicals.
Supplements Facts
Amount
Daily Value (%)
Vitamin B-6 (as pyridoxine hydrochloride)
10 mg
500%
Folic Acid
400 mcg
100%
Biotin
300 mcg
100%
Pantothenic Acid (as calcium pantothenate)
300 mg
3000%
Zinc (oxide)
10 mg
67%
Catalase
5000 iu
*
Horsetail (7% extract)
100 mg
*
Saw Palmetto (40-45% extract)
300 mg
*
PABA (para-Aminobenzoic Acid)
200 mg
*
L-Tyrosine
200 mg
*
Plant Sterols (45% beta-sitosterol)
100 mg
*
Nettle Root Extract
100 mg
*
Chlorophyll
10 mg
*
Fo Ti (powder)
10 mg
*
Barley Grass
10 mg
*
Daily value not established
Other ingredients: Gelatin, magnesium stearate and silicon dioxide. Our exclusive promise!!
Order Fade Gray Away